Learn New Skills at Summer Sports Camps
Sports camps give student athletes the chance to develop new skills, work as a team, and make friends! They will also be mentored by coaches who fully believe in a philosophy of honoring God throughout all aspects of the game by focusing on love, honor, teamwork, sacrifice, trust, and hard work.
---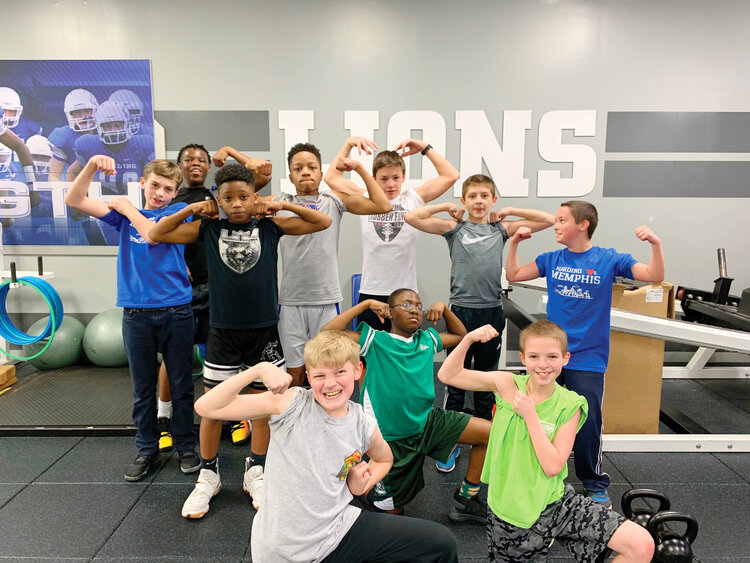 Sports Camp Details
OPEN to the Community
Grades: 1st –12th
Location: 1100 Cherry Road
Cost/Registration: Camps must be paid in full upon registration. There is no registration fee.
Contact
Sloan Scott
(901) 767-4466
Sports Camp Offerings
May 31–June 2
Cross Country Camp (coed, grades 3–8)
June 5–9
Baseball Camp (M–W, boys, grades 1–5)
Softball Camp (M–W, girls, grades 1–5)
Volleyball Camp (M–T, girls, grades 2–4)
Volleyball Camp (W–Th, girls, grades 5–8)
Wrestling Camp (M–W, boys, grades 3–8)
June 12–16
Basketball Camp (coed, grades 4–6)
Football Camp (M, T, & Th, boys, grades 3–8)
Soccer Camp (coed, grades 1–5)
June 20–23
Basketball Camp (coed, grades 1–3)
Futsal Camp (coed, grades 1–5)
Track Camp (coed, grades 3–12)
July 10–14
Baseball Camp (T–Th, boys, grades 1–7)
Cheer Camp (M–W, girls, grades 1–5)
Tennis Camp (coed, grades 1–4)
July 17–21
Tennis Camp (coed, grades 5–8)